Being
fraenk
From proposition to brand identity in one word.
Challenge
fraenk, a new telco brand, is entering the market with a radically straightforward approach: 1 plan, 1 price and just 1 store: your phone (thanks to new eSIM tech). Our task was to create that store – an app, that brings the brand's identity/USP of radical simplicity called "being frank" to life.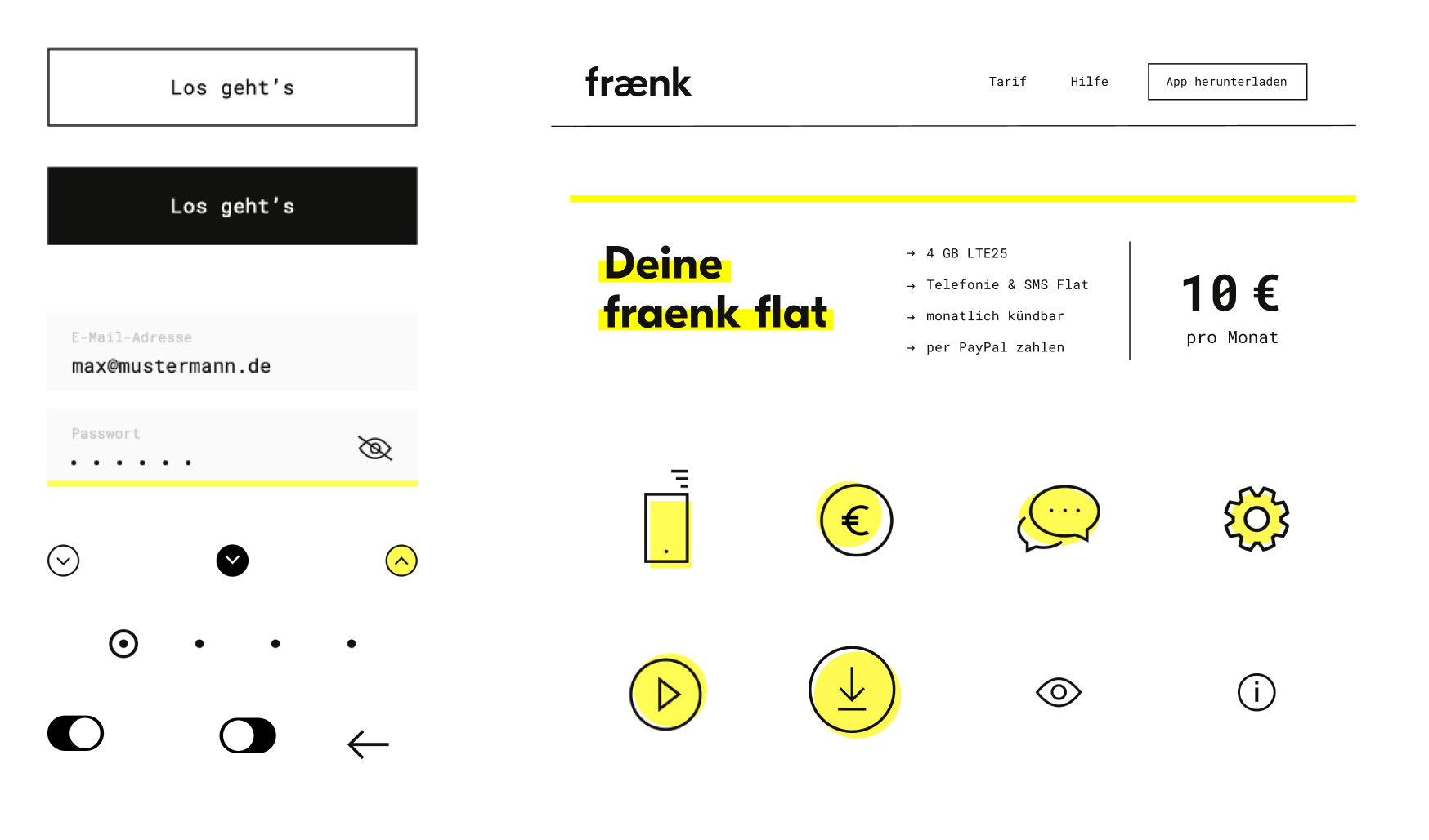 Solution
The design approach for every detail was pretty much just "be frank": typography, navigation, interaction elements, user onboarding... everything is as straightforward and functional as possible. As a result, the app is beautifully functional and nothing more – exactly what brand and product are standing for.